We have a complete location solution for internet streaming video allowing for walkabout video using broadcast microwave systems. Our equipment includes:
2 – Dynapix five-channel diversity microwave systems (1/4 watt or 2 watt) including transmitters, receivers, various transmit and transmit antennas
(Diversity receivers allows for multiple receive antenna placement so the best quality signal from a moving camera will always be received. The receiver picks the best of the five antennas and feeds that signal. Antennas may be placed up to 100-ft from the receiver.)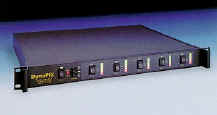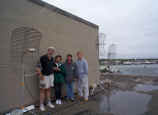 Our Portable Video Studio for streaming includes --
Sony DSR-30, Sony DSR-570, Sony PD-150, X999 lipstick cams, underwater cams
Grass Valley 110 w/ extras, Videonics and Hotronics switchers, Sony video monitors
Twelve sync modules allow you to use your genlockable cameras
DSR-50 dvcam recorder for archiving, Beta SP machines available for recording or playback
Mackie 16x audio, DBX audio processing, JBL monitors
Clear Com wired intercom system, Motorola 2 & 5 watt radios
Lavs, handmics, wireless and fixed
6 – 325' video snakes (bnc-bnc-xlr-xlr), 100 ft. 16x audio snake
SEVEN SECOND audio/video broadcast quality delay
Miller camera support, grip equipment, lighting
Air-conditioned production trailer
(all equipment is rackmounted and may moved out of the trailer)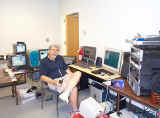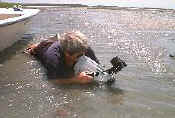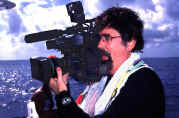 Streaming equipment includes--
Two dual-processor G4s
Two Cinema Displays
Five SGI workstations
Winnov digitizing solutions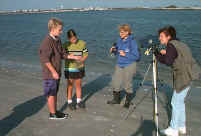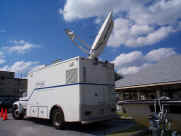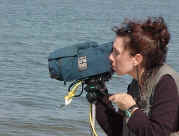 Basic packages including Microwaves, Mobile Studio, PD150 camera, one technical person. Options include more cameras, personnel, on-location edit systems, satellite uplink. Microwave systems are absolute line-of-site and capable of several miles of transmission range. Contact us for a specific quote for your project.